Private accommodation
PrintPAPAFAVA NIKO
Location: HVAR, Sv. Mikula
Address: Vicka Butorovića 13
Tel : 00385(0)21742-211 Mob : 00385(98)177-6501
E-mail:


Papafava house is situated in narrow centre of the town Hvar, inside protected urbanistic zone shielded by Regional institue for protection of cultural monuments. House is dated from late renaissance era which is clearly visible from details on north and south facades. Interior of the house is modernly furnished. Orientation of the house is north – west – south. On the northern side there is the view on the Fortica, town fortress from 16th century and houses inside city walls that were mostly built during Austrian empire. On approximately 70 m air route there is Saint Stephen's Cathedral, protecor of town Hvar and main city square, Pjaca. On the southern side house has a view on town's traditional small alley, also called «kola». In our offer we have one 2-bed bedroom with bathroom and 3-bed apartment. House has a terrace with beautiful view on the old part of the town, Fortica and Saint Stephen's Cathedral. Exceptional location of the house gives 5-minutes vicinity from main city square, cathedral, town's theatar (oldest renaissance theatar in Europe), stores, city marketplace, restaurants, coffee shops and bars. As for the sea activity goes, 5 minutes from the house there is taxi-boat rank that take guests to unique Pakleni islands and near coves that we warmly recommend. In the city itself there are beaches on 10-15 minutes walk from our house on either side of the city port. Due to renaissance architecture, beautiful view, nearness of most of the cultural and amusing facilities including the sea, our house is ideal place for the couples searching for pleasent and romantic environment.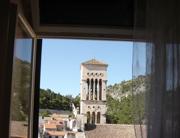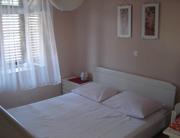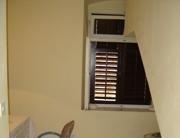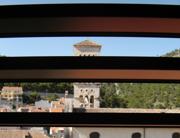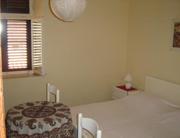 AP studio - 3(1x)
Soba - 2(1x)